Growth Master Enterprises Limited
Dongguan Growth Master Plastic Co., Ltd




Ethics

All forms of bribery, corruption, extortion and embezzlement is not allowed. Intellectual property rights are to be respected. Standards of fair business, advertising and competition are to be upheld. Appropriate means to safeguard customer information must be available.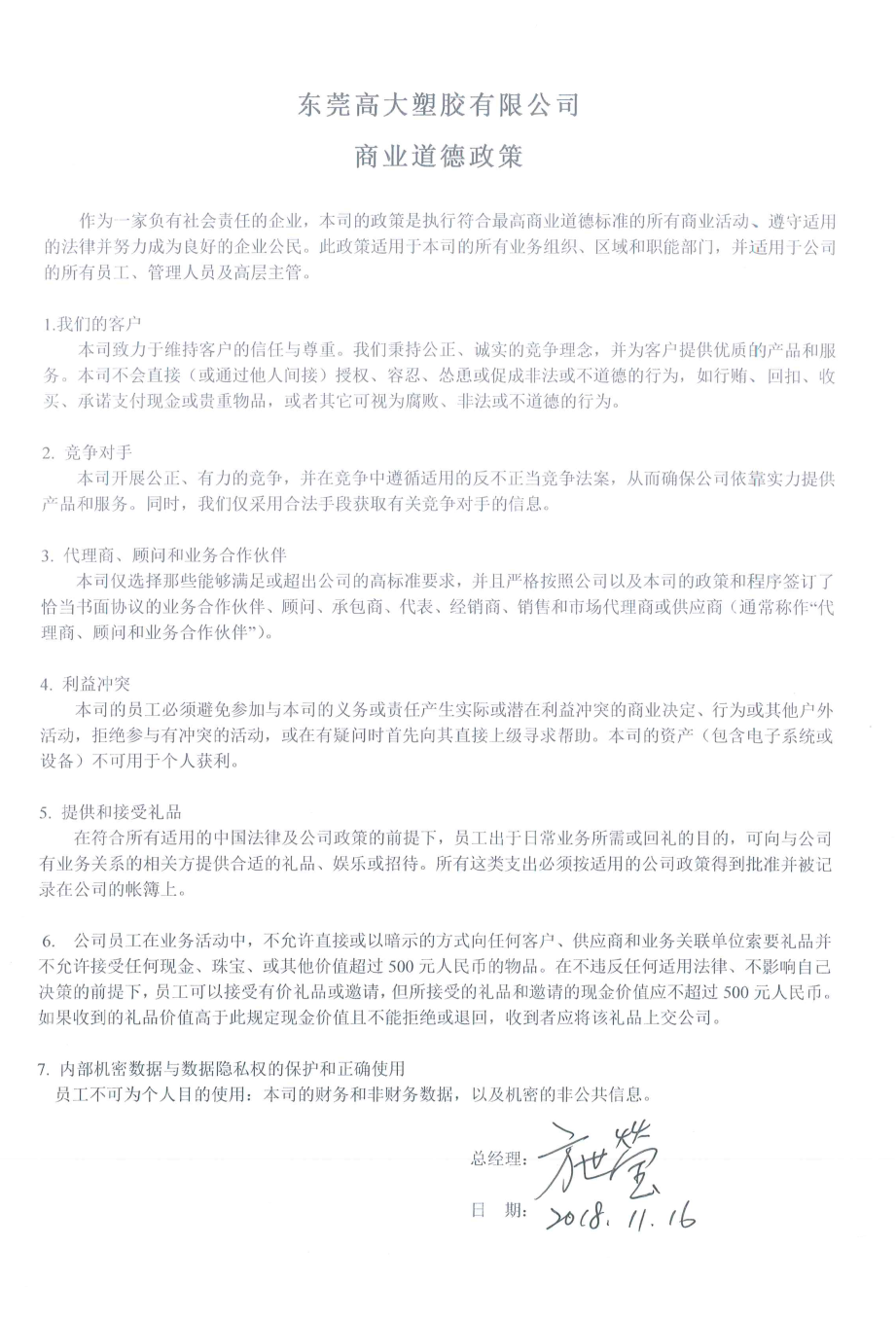 Home
Philosophy
Development Opportunities
Products
Contact Us
Copyright?2016 Growth Master Intl. Ltd. All Rights Reserved.
Click Here to send us your comments, or call (852)2838-8236
to speak with a Customer Service representative.